Platforms
DNA is everywhere - Sherlock can detect it
anywhere
Proprietary engineering biology tools form the foundation of our differentiated platforms to power novel diagnostic products.
Engineering Biology for the
point-of-need
We are bringing together highly accurate nucleic acid detection in two accessible, simple-to-use devices to meet the at-home diagnostic needs of consumers.
Accurate Detection
Easy Sample Collection
Affordable Tests
Rapid Results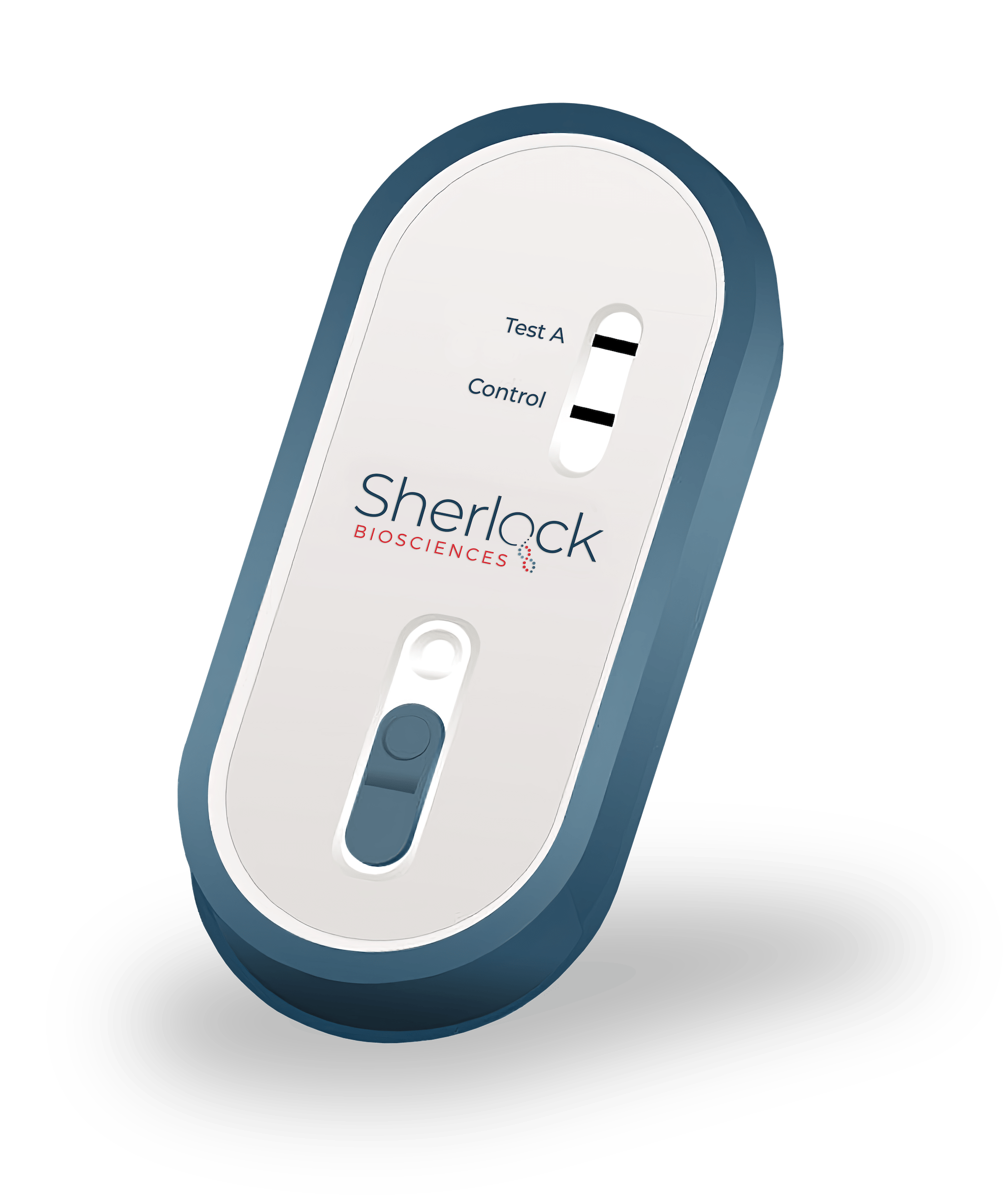 Low-Cost Disposable
Broad global reach to low resource settings
Low cost of goods
Easy to read carbon lateral flow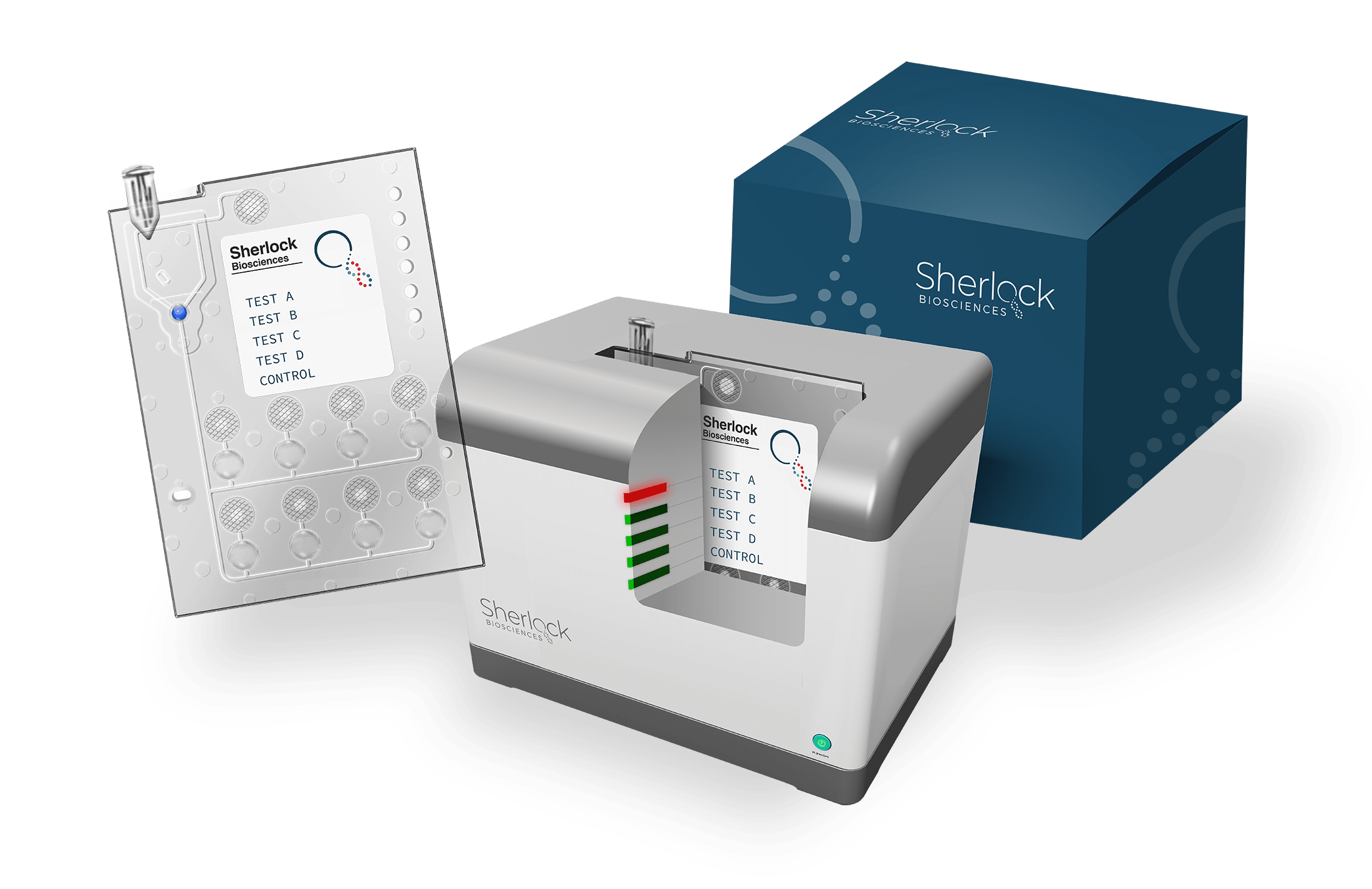 Reusable Reader
Durable and reusable for repeat testing
Higher multiplex ability
Fluorescent readout for quantification
Flexible to many sample types
Contact us to learn more about how we are engineering biology to test anywhere, everywhere.